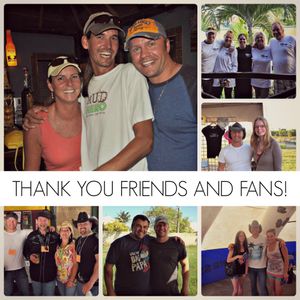 It's been a great summer so far! The band and I have been busy playing across Alberta, and I've been working on getting some new music done for you.
I recorded a tune with my good buddy, Curtis Grambo, called 'I Got Mexico', and that's coming out to Canadian country radio next week (July 15). The music video will be coming out soon as well.
But, I wanted to take the opportunity to thank all my friends, family and fans for all the ongoing support. I appreciate you all, and I love getting to make music for you. I couldn't do this without you.
Thanks for all your support, and I hope you like the new tune!
~ CM