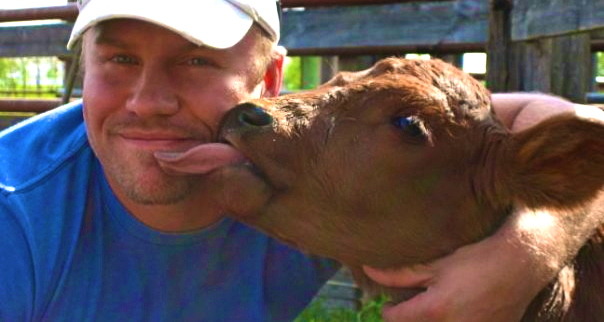 What happens when you combine a great voice, a helluva lotta fun and and catchy songs that get stuck in your head all day long? You get Craig Moritz! 
Craig is a natural, captivating performer who ensures that every fan and audience member is gonna have a great time and feel like they are part of the show! Backed up by his stellar band, its a live experience that has proven that Craig is the "real deal" and has earned him an army of loyal fans all over North America and beyond.
An avid lover of life, animals, people, travelling, music and nature, Craig connects with his fans on so many levels beyond his lyrics. 
" I've been so very fortunate to have sustained a career writing and performing music. Although I think recognition can be very gratifying, I've never been one to chase awards or base the success of my career on winning or not winning awards.                                                                                                 
What really fires me up is turning ideas into songs, bringing those songs to life in the studio and getting the oppotunity perform those songs live for fans. Then from there, watching those songs become part of peoples playlists in life whether they are road trippin, on a beach, around a campfire, at a party or whevever. It's a pretty damn good feeling when that happens and thats what keeps me going. Not to mention all the cool experiences, friendships, songwriting collaborations, shows and travel destinations. Those are defintely some great perks as well and I love sharing that stuff with my fans.
I guess at the end of the day besides connecting with my fans through music,  I wanna be the guy who they would wanna sit down with after the show to hang out, have a drink, and  B.S. about life."
-Craig Moritz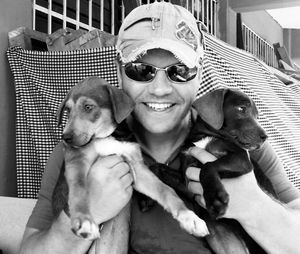 Career Highlights
Craig has opened shows and shared the stage with some of the greatest names in today's country including Kip Moore, Jason Aldean, Dierks Bentley, David Lee Murphy, Sara Evans, Steven Tyler, Tanya Tucker and The Nitty Gritty Dirt Band
Mainstay at major country events like the Calgary Stampede where his no nonsense, let's get down to business and have a good time vibe has earned him a legion of die hard fans.
Three full length studio albums "The Way I Feel" (Royalty Records), "Down and Dirty"( Royalty Records), "Only When You're Lonely" (OnRamp/EMI) featuring the production talents of Dean Sams of country super group Lonestar, and Dean Miller, son of legendary country crooner Roger Miller.
Multiple CMT videos and radio singles 
"Only When You're Lonely" was showcased by the Nashville Songwriters Association International (NSAI) 
Executive producer on new music reality show "American SuperGroup"
Appeared in several different television shows including AMC's "Hell On Wheels"
Official CANDi (Cats and Dogs International) spokesperson
Calgary Stampede wth Steven Tyler (2018)
Cowboys Music Festival with Kip Moore (2018)
Nashville North Calgary Stampede (2016)

Big Valley Jamboree (2004/2005/2007/2011/2015

Country Rockin' New Year's (2013)

Batting Against Breast Cancer Fundraising Event (2013)Edmonton

Eskimos' Tailgate Event (2013)

Bud Country Fever (2013)
CANDi Fundraiser in Isla Mujeres, MX (2013)
CD Release Party (2011)
TCM Nashville Showcase (March 2011)
New Years Eve at the Stockyards Saloon (Jan 2011)
Las Vegas Showcase (November 2010)
Bud Country Fever Grande Prairie (July 2004/2006/2010)
Craven Country Jamboree (July 2005/2010)
Rainmaker Rodeo St. Albert (May 2010)
Calgary Stampede (2005 - 2011)
Rope in the New Year with Jessie Farrell and Craig Moritz (Calgary, 2008)
Craig Moritz and Friends Boxing Day Bash (Edmonton, 2008)
Celebrity judge—Calgary Stampede Parade (2008)
Opening for Sara Evans at Six Shooter Saturday (Calgary, AB 2008)
CCMA week 2007
Sleeman's Industry Showcase (Regina, SK)
CFR Cowboy Cabaret 2006 with David Lee Murphy/The Poverty Plainsmen
University Of Alberta Bar None Cabaret (2006/2009)
Wood Mountain Music Festival (2004)
CCMA New Artist Showcase (2004)